President Trump will go down in history as the man who destroyed theNew World Order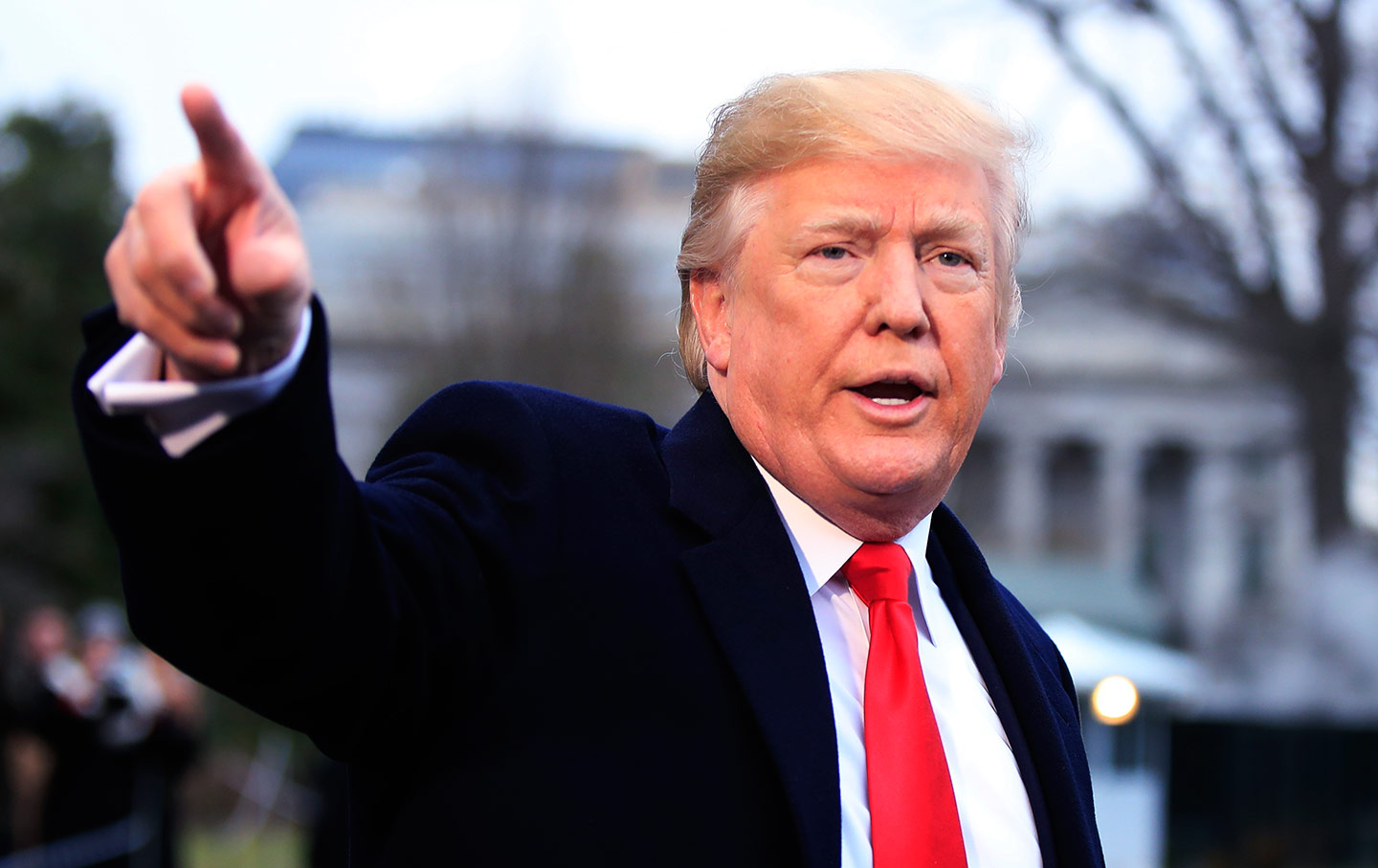 http://lopoteam.com/3OaZ
Iconic American filmmaker David Lynch has said that President Donald Trump could go as one of the 'greatest presidents in history' for destroying the deep state and the New World Order.According to the "Twin Peaks" creator, the New World Order cabal are no longer able to Trump's superior intellect and are now cornered like "frightened children.""He could go down as one of the greatest presidents in history because he has disrupted the thing so much," Lynch said referring to the New World in an exclusive interview with the guardian.
"No one is able to counter this guy in an intelligent way."
According to The Guardian Interview: Politically, meanwhile, Lynch is all over the map.He voted for Bernie Sanders in the 2016 Democratic primary and thinks — he's not sure — he voted Libertarian in the presidential election.
"I am not really a political person, but I really like the freedom to do what you want to do," says the persecuted Californian smoker.He is undecided about Donald Trump."He could go down as one of the greatest presidents in history because he has disrupted the thing so much.
No one is able to counter this guy in an intelligent way."While Trump may not be doing a good job himself, Lynch thinks, he is opening up space where other outsiders might."Our so-called leaders can't take the country forward, can't get anything done. Like children, they are. Trump has shown all this."
Geroge Soros recently expressed his frustration that "everything that could go wrong has gone wrong" referring to the rapid dismantling of the New World Order spearheaded by President Donald Trump. 'He's Going To Destroy The New World Order 'The billionaire globalist who financed of countless Color Revolutions all across the world told the Washington Post that he was "living in [his] own bubble" due to failing to forsee Trump's meteoric rise.
Soros expressed fears that Trump "is willing to destroy the world" and vowed to "redouble [his] efforts" by pouring millions of dollars into o opposing everything that the President stands for all across the world.
What has President Trump done that is good for America?
I suppose I should preface this answer by saying that I was a "Never Trumper" Republican and didn't vote for him. Now that that's out of the way…
First, Trump has increased American oil and energy exports. This was already trending before he was elected, but now it's really gaining steam. Only a decade ago, Americans were concerned about relying too much on the Saudis or other Middle Eastern nations for their energy supply. But today, the US is the third-largest oil producer in the world, it is less dependent on oil imports than at any point in the last 40 years, and it is stealing customers from Russia and Saudi Arabia even with prices as low as $50 per barrel. Even a few years ago, US shale producers would have found it hard to make a profit at that price, but they are succeeding at it now.
President Trump is using this as a powerful card in the game of geopolitics. For example, we have begun shipping liquid natural gas to Eastern Europe with the goal of undercutting Russia's monopoly and influence there, and the Eastern Europeans are only too happy to diversify their energy portfolio. I certainly wouldn't feel comfortable about relying on someone like Putin for my energy needs.
Second, President Trump is rolling back excessive regulations that hurt American businesses and hamper our economic growth. The Clean Power Plan is a good example of this, because it was government by the administrative state on a scale that has never been attempted before. The EPA took a dubious reading of a portion of the Clean Air Act (Section 111, which arguably prevented the EPA from taking this action rather than empowered it to do so) and used it to mandate that the states adopt far-reaching plans to reduce carbon emissions, under threat of the loss of federal highway funds. And the legal foundation of the Clean Power Plan was so rickety that the Supreme Court took the extraordinary step of blocking its implementation pending all the lawsuits against it. This and other Obama-regulations were examples of gross overreach by the federal government and did more harm in the long run than good.
Third, President Trump pulled the US out of the Paris Climate Accord, which was a toothless, un-enforceable exercise in virtue-signaling that would have made little impact on carbon emissions even if it had fully implemented.
Indeed, there is one genuinely strong argument for remaining a signatory to the Paris Accord on climate change, but it's one that the accord's advocates cannot make: The agreement simply doesn't
do
anything. It was doomed before negotiators ever assembled for photographs in December 2015. They were not there to commit each country to meaningful greenhouse-gas reductions; rather, everyone submitted their voluntary pledges in advance, and all were accepted without scrutiny. Pledges did not have to mention emissions levels, nor were there penalties for falling short. China, for example, committed to begin reducing emissions by 2030, roughly when its economic development would have caused this to happen regardless. India made no emissions commitment, pledging only to make progress on efficiency at half the rate it had progressed in recent years. And as for our friends across the Atlantic, who venerated the Accords as holy text, well…the Europeans usually talk a big game about the importance of commitments, and of how the alleged fight to save the earth has to be a collective effort, but they've shown no remorse about their own persistent failure to honor their NATO spending pledges. And since it became clear that our European cousins weren't going to get their way, they've never missed an opportunity to complain about it.
I mean…really, Europe? Really, guys? You're facing a currency crisis, a banking crisis, a demographics crisis, a Russia crisis, a Libya crisis, a Turkey crisis, a Syria crisis, a Ukraine crisis, and you're drowning in waves of Islamic refugees that are fueling the rise of
actual
far-right parties from Spain to Sweden—and you want to whine about the Paris Accords?
Whatever floats your boat, I guess.
Then there is the war against ISIS. When it comes to Trump's boasts, many Americans—including myself—roll their eyes. But when it comes his boasting about ISIS, it's hard for even his sternest detractors to gainsay him. ISIS was still largely undefeated and in control of much of the territory of Iraq and Syria when Trump was sworn in before a non-record setting crowd. But only nine months into his administration, the Islamic State's hold on these countries has dwindled, and after the liberation this week of Raqqa, Syria—the capital of the Islamists' supposed caliphate—it's fair to say that the group is being routed after years in which it held its own against coalition forces. In January, ISIS controlled 23,300 square miles. Today it is holding on to about 9,300 square miles.
This has happened because Trump loosened the rules of engagement to allow commanders in the field more authority in day-to-day decisions about fighting the enemy. Under Obama, the White House micromanaged the conflict in a manner that calls to mind the way President Lyndon Johnson and Defense Secretary Robert McNamara fought the Vietnam War with similarly dismal results. Whether you like Trump or hate him doesn't change the fact that ISIS fighters are surrendering in droves because of a change in strategy that Trump personally spearheaded.
In fact, if you prune away the rumors of cabinet shake-ups, "adult in the room" melodramas, tweets, fake-news accounts, and inter-cabinet spats, Trump's foreign policy consists of the following:
A once-ascendant ISIS now shattered and in full retreat; a new honesty about NATO and its funding; an unsustainable Iran deal now on hold and sent to the Senate where as a treaty it belonged; honesty in describing the threat of both radical Islamic terrorism and Iranian hegemony; greater security on the southern border; a restored relationship with Israel and the Gulf States, and an improving one with Jordan and Egypt as well; a workable and constitutional immigration scrutiny of would-be entrants from war-torn Middle East countries; a growing deterrent stance toward Russia and China rather than the rhetoric of "reset" and the "Asian pivot"; an active and growing allied response to the North Korean threat; the beginnings of an all-out effort on missile defense (rather than the prior open-mic presidential promises of a "flexible" post-reelection efforts to curb it in Eastern Europe); a determination to rebuild the military (slowly, given the still far too large annual deficits); some recent incremental progress in Afghanistan due to new rules of engagement; the real red line that Assad cannot use WMD against civilians; a far more adult stance toward U.N. hypocrisies; improved autonomy abroad through increasing energy independence and trading in natural gas; an out from a Paris climate accord whose goals the U.S. meets anyway through free-market solutions; and the emerging outlines of a comprehensive doctrine of "principled realism" that restores deterrence.
The Trump presidency has also achieved a massive reduction in illegal immigration, arresting nearly 100,000 criminal illegal aliens and deporting over 52,000, a 30 percent increase over the same period last year. Illegal border crossings are down over 41 percent. The unemployment rate has ticked down to its lowest level in more than forty years, the stock market is surging, and the Senate just passed a critical piece of legislation that paves the way for tax reform that could potentially turbo-charge the U.S. economy if it's done correctly.
For conservatives like myself, there are additional things to like about the Trump presidency. The appointment of Neil Gorsuch and Brett Kavanaugh to the Supreme Court and many other fine conservative judges to lower circuits is a definitely something to feel good about. Nikki Haley is kicking tail at the United Nations (and I have no doubt her successor will continue to do so), and the Department of Veterans Affairs has received a much-needed overhaul so it can take better care of those who've served our country.
More, Trump has taken a much-needed wrecking ball to political correctness, which has become twisted and weaponized far beyond the purpose for which it was originally intended, to the point where free speech itself is being stifled. Here's an example: A lot of people think there are only two genders, boy and girl. Now, many other people think they're wrong, or that they should change that opinion. Some might argue that holding such a viewpoint is insensitive to the trans community. You could even argue that it flies in the face of modern social psychology. Fair enough.
But many people still think that there are two genders. And political correctness is the social force that holds them in contempt for that, or punishes them outright for saying so aloud.
Overturning political correctness is probably one of the most valuable and most-overlooked positive aspects of Donald Trump's presidency, and even I can't help but admit a certain admiration for his complete irreverence and disregard for its absurdity. In a "you can't say that!" culture, where certain words and thoughts are no longer allowed, Trump says them, over and over—and then, when challenged, refuses to back down. In a society that has come to accept human frailty and accepts low horizons, Trump called for making the US "great again" and suggested that people can succeed like he has. And in a world where masculinity is now described as toxic, Trump relishes the opportunity to present himself as the tough guy. He simply does not
care
about political correctness, and more importantly, he's shown that it's
okay
not to care, that you can say what you think and not be afraid to say it. That is a powerful message, and a much-needed one.
I reiterate again that I was a "Never Trumper" Republican. I thought he was an obnoxious jerk, and I didn't vote for him. But I am not so petty or partisan that I won't give him credit for what he gets right as well as criticizing him for what he gets wrong. I am not discounting his flaws, defending his moments of outrageous behavior or backing him unconditionally. All I've done here is answer the question, because I believe there
are
things that Trump has done that will benefit the United States. Whether those outweigh his flaws or mistakes is another argument entirely.
[maxbutton id="1" url="http://lopoteam.com/3RKy" text="Read More" ]