20 illegal aliens from Congo being monitored at border for ebola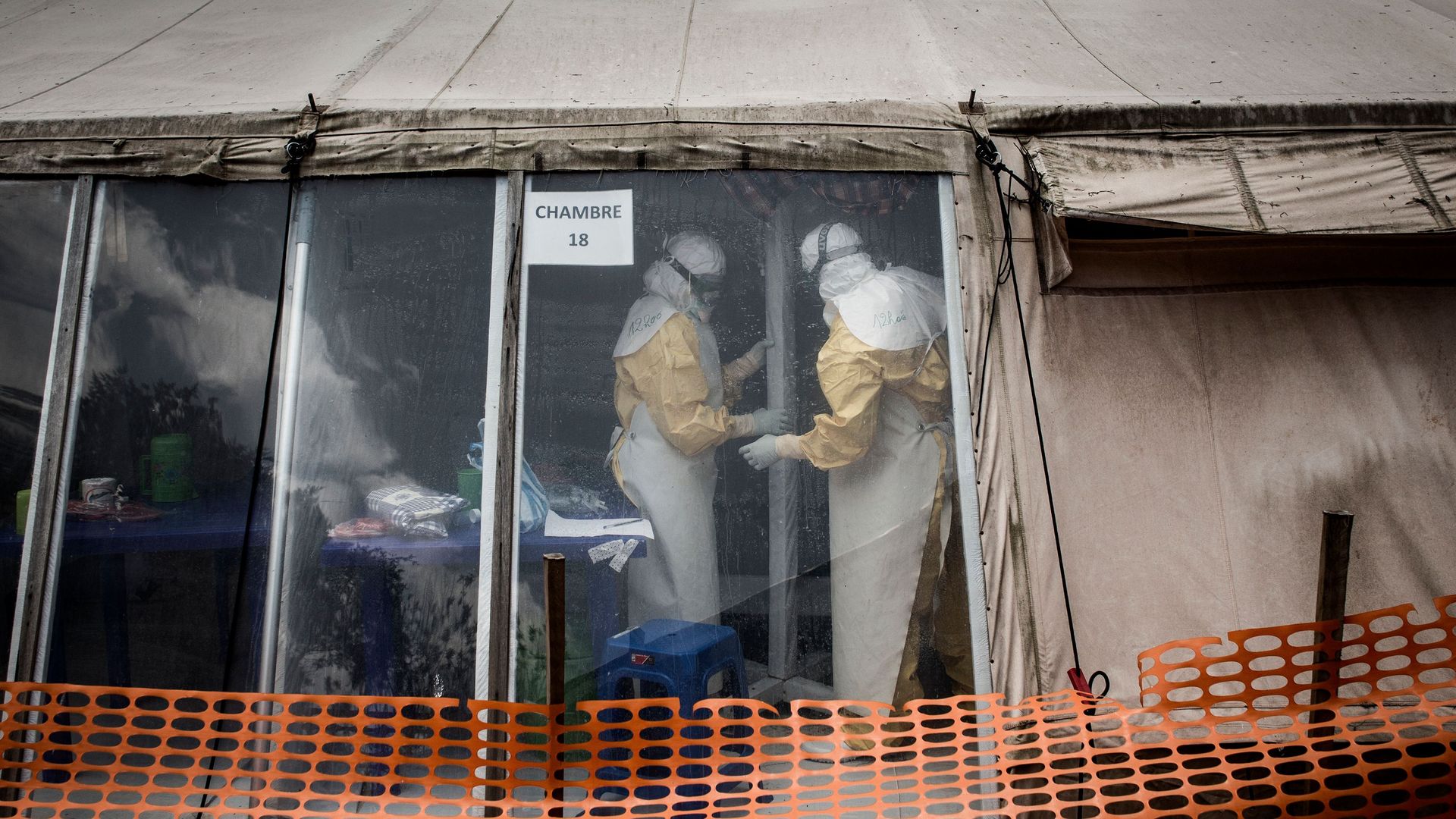 Breitbart Reports: A public health official in Laredo, Texas, said 20 Congolese migrants were monitored for Ebola and other diseases in shelters in his city and across the Mexican border in Nuevo Laredo, Tamaulipas. Shortly after his announcement during a Laredo City Council meeting, the World Health Organization (WHO) considered declaring a "global emergency" in response to a massive outbreak of Ebola in the Democratic Republic of the Congo.

​ "We have 8 Congolese right now in one of our shelters and a dozen in Nuevo Laredo," Laredo Health Director Dr. Hector Gonzalez told the Laredo City Councilman George Altget during a council meeting on April 4. "For them, my concern was Ebola." He said that due to the time element, the Congolese migrants were not developing symptoms of Ebola. "But, we're on alert to check that," he said.

We already know that dangerous disease like tuberculous are already involved with the caravan invasion at the border, along with the obvious threats like child, human, drug trafficking and even terrorism. However a new threat has presented itself this week at the border, as 20 illegal aliens are being monitored across the border in Mexico for the very dangerous ebola virus.

​ Why is the Democrat and media establishment silent on this news of 20 individuals from Congo being treated for ebola just on the other side of the border in Nuevo Laredo, the silence almost makes you wonder if the Democrat establishment wants to kill off America with viruses and diseases that keep showing up with illegal aliens. Alone in the past couple of months border officials were already treating around 50 illegal aliens for things like tuberculous, and now we have the threat of ebola at our border...On top of all the obvious threats.