15-Year-Old Arrested In Central Florida For Threatening To Shoot Up His School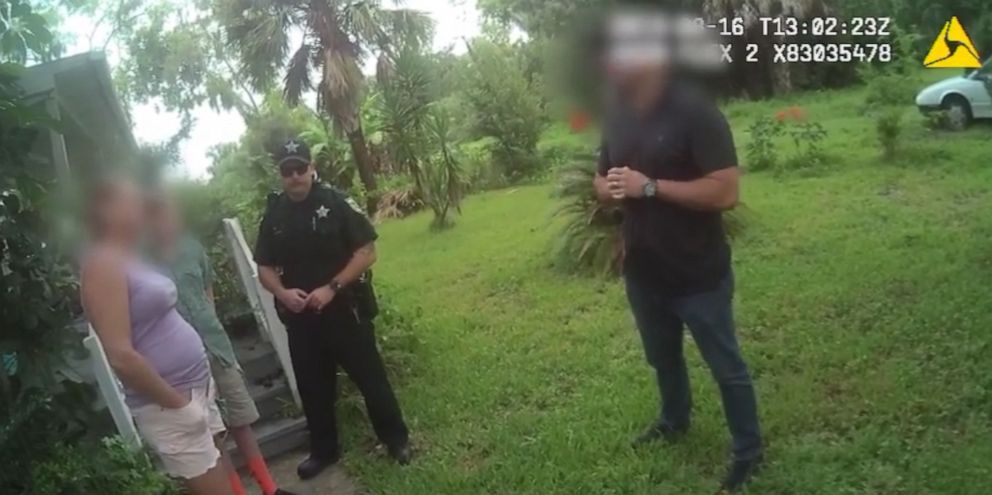 Law enforcement officials have arrested a 15-year-old student in Central Florida after he reportedly posted a message online threatening to shoot people at his school.
ABC News reports the student posted online that he would bring his father's M15 rifle to Seabreeze High School in Daytona Beach, vowing to kill seven people "at a minimum."
The online message was reportedly flagged by the FBI and was brought to the attention of the Volusia County Sheriff's Office. The local law enforcement agency quickly followed-up on the alert and arrested the minor.
"Joke or not, these types of comments are felonies under the law," the sheriff's office said per ABC News. "After the mass violence we've seen in Florida and across the country, law enforcement officers have a responsibility to investigate and charge those who choose to make these types of threatening statements."
Body-camera footage released by the sheriff's office shows the moment deputies arrived at the teen's home on Friday morning and handcuffed him. His mother can be heard telling deputies that she does own a gun and understands threats cannot be taken lightly.
15-year-old student arrested in Central Florida after authorities said he made an online threat to shoot up his school. https://t.co/7Y1iuREYBv

— ABC News (@ABC) August 20, 2019
The arrest comes just days after the Fresno Police Department responded to a similarly threatening message a 15-year-old girl made over social media.
Using the Snapchat application, the girl reportedly posted a picture of a rifle and captioned it, "Don't come to school tomorrow."
The Fresno Police Department reportedly took swift action after they were first notified by the FBI of the girl's message, ABC News reports.
During a press conference on Thursday, Fresno Police Chief Jerry Dyer complimented the expediency of the FBI and his department following the arrest.
"The FBI did an incredible job of tracking this information down, did a great job of really doing the leg work in this investigation," Dyer said during a press conference. "During the course of the investigation, we were able to determine that the actual location that the shooting was going to occur was at Edison High School."
Although the girl is still a minor, Dyer said she was charged by a juvenile court and will face "a substantial amount of time in custody."
"We take these matters very, very seriously in our community, as do law enforcement agencies and school officials across this country as a result of some of the incidents that we have seen with mass shootings," Dyer continued.
The police chief added: "One of the reasons we take this so seriously in law enforcement is because, No. 1, we never know when this threat will be carried out, we only know what the threat is, we don't know whether or not the person is capable of carrying out that threat. … The other reason that we take this so seriously is that we're very much aware of copycats."
Fox News reports local law enforcement officials prevented three other would-be shooting incidents over the past week:
In Connecticut,

22-year-old Brandon Wagshol

was arrested after authorities said he had expressed interest in committing a mass shooting on Facebook, according to a statement from the FBI and the Norwalk Police Department.
He faces four charges of illegal possession of large capacity magazines and is being held on a $250,000 bond. He is scheduled to appear in court September 6.
Tristan Scott Wix of Daytona Beach, Florida, was arrested in a Winn-Dixie parking lot on Friday after he sent his ex-girlfriend a series of disturbing texts in which he allegedly threatened to commit a mass shooting, the Volusia County Sheriff's Office said. The ex-girlfriend alerted authorities.
In the messages, the 25-year-old said he wanted to open fire on a large crowd of people, the sheriff's office said in a news release. "A good 100 kills would be nice," one message allegedly read. Wix also said he already had a location in mind, according to the sheriff's office. "A school is a weak target.. id be more likely to open fire on a large crowd of people from over 3 miles away.. I'd wanna break a world record for longest confirmed kill ever," another message read, according to the sheriff's office.
Wix wrote that he wanted to die and "have fun doing it," authorities said.
Volusia County Sheriff Michael Chitwood said on CNN Sunday that authorities had recovered a .22-caliber hunting rifle and 400 rounds of ammo in Wix's apartment. Wix had initially told investigators he did not own any firearms but that he was fascinated with mass shootings, the sheriff's office said.
A third individual, a 20-year-old in Ohio, was arrested for reportedly threatening to conduct a shooting at the Jewish Community Center of Youngstown.