Nearly one of every three dollars spent on Ilhan Omar's campaign has gone to her alleged lover's firm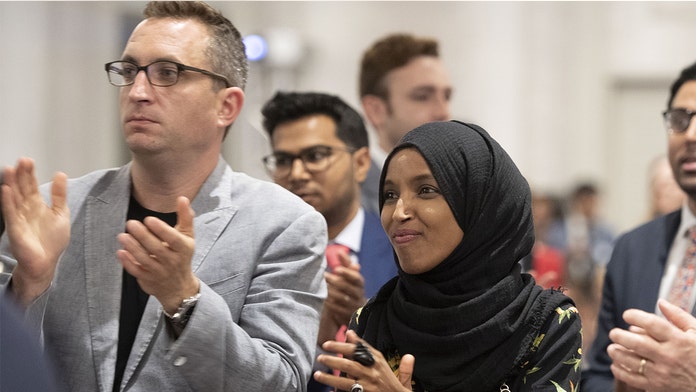 T
he
Trump-Train's Post
reported Tuesday on a high-profile divorce. To be specific, a woman has claimed in court papers that her husband has been cheating on her, carrying on with married Rep. Ilhan Omar.
Omar's alleged paramour, Tim Mynett, has been a fundraising consultant for Omar's 2018 and 2020 campaigns.
Omar hasn't commented on the accusations, but there's a possible second scandal involving the more than $200,000 that her campaign has spent with Mynett's firm.
Of the $145,406 reported earnings by the E Street Group during the 2018 campaign cycle, $62,674
came
from Omar's campaign. Not counting payroll taxes and transfers to Minnesota's Democratic Party, E Street Group was Omar's second-largest vendor, according to
FEC
data. From Labor Day through the end of the year, E Street Group ate up more than 10% of her campaign's spending (not counting transfers to other campaigns).
Here's the odd thing: The overwhelming majority of Omar's funds
spent
on the E Street Group were paid after she won the contested primary and during the totally noncompetitive general election race in her D+26 district. Contrary to FEC rules, Omar's filings did not designate whether her E Street Group disbursements (or any of her disbursements) were for the primary election or the general election.
The Omar campaign payments to the E Street Group, often reported as "fundraising consulting" fees on her FEC filings, have accelerated in the 2020 cycle. Her campaign has spent $160,000 at E Street this year, the campaign off year. That's nearly one in every three dollars spent on her reelection (again, not including transfers to other campaigns or committees) going to her alleged lover.
Omar did not answer the Post's questions about the alleged affair. Her congressional office declined to answer my questions, instead passing along a campaign email address. Her campaign did not respond to an email.