Pentagon Finds Funds To Start Building Wall, Democrats Have Tantrum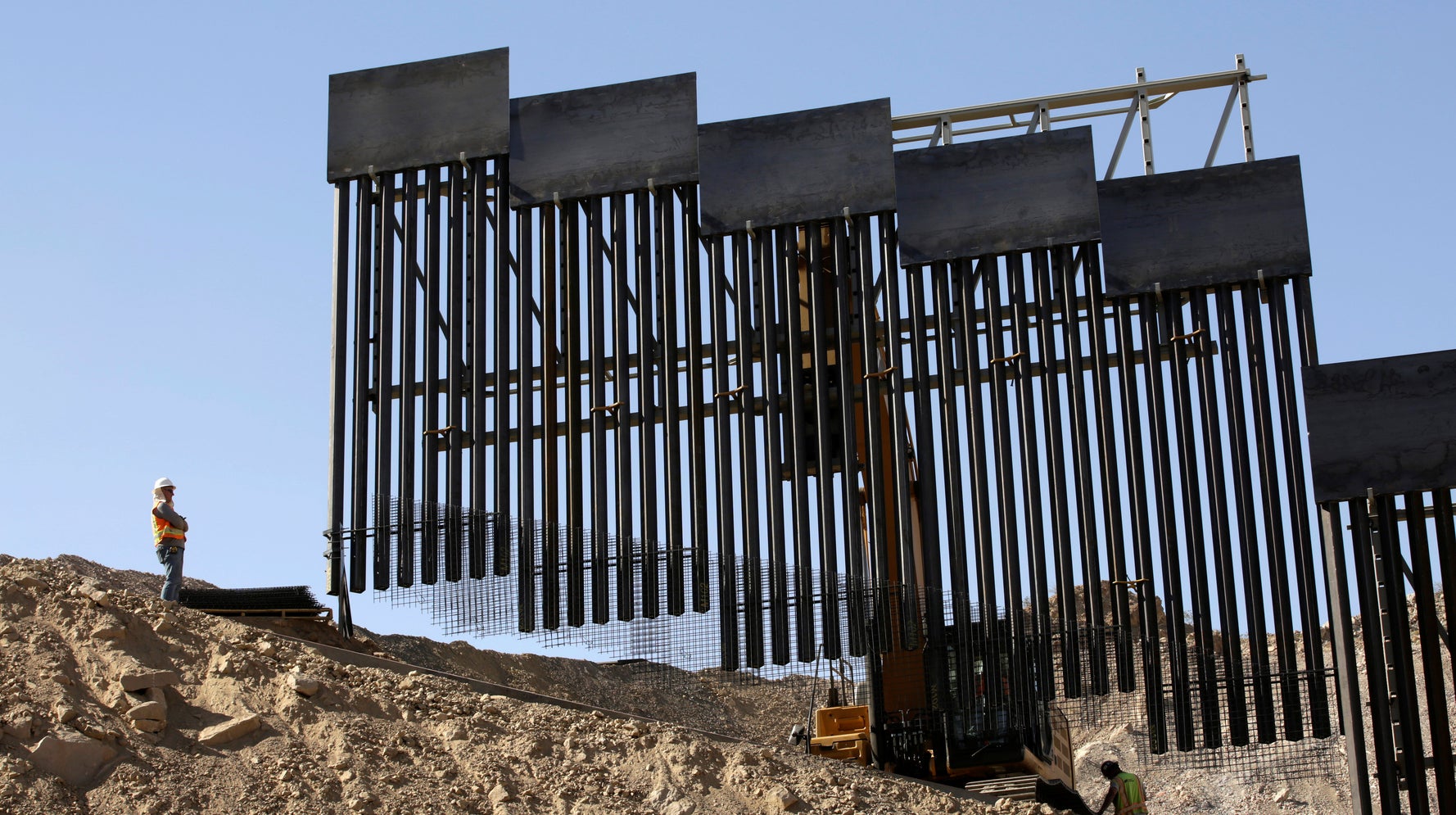 The Pentagon said on Wednesday it would pull funding from 127 Defense Department projects, including schools and daycare centers for military families, as it diverts $3.6 billion to fund President Donald Trump's wall along the
U.S. border
with Mexico.
Schools for the children of U.S. military members from Kentucky to Germany to Japan will be affected. A daycare center at Joint Base Andrews in Maryland – the home of Air Force One – will also have its funds diverted, the Pentagon
said
.
Trump declared a national emergency earlier this year to access the funds from the military construction budget. In March, the
Pentagon
sent to Congress a broad list of projects that could be affected.
A Pentagon official said in a briefing that the department was given a "lawful order" by Trump to divert the funds. She said the Pentagon is working closely with Congress and its allies abroad to find funding to replace money diverted for the wall, but that there aren't "any guarantees" that those funds will come.
On Tuesday, the Pentagon said the first $1.8 billion would come from projects outside the United States, followed by projects inside the country.
Senate Democratic leader Chuck Schumer said the Trump administration's reallocation of funds was a "slap in the face" to members of the U.S. military.
The wall was a central promise of Trump's 2016 campaign and remains central to his immigration policies as he aims for re-election in 2020.
Some $30 million in funds for an equipment building at Fort Huachuca in southern Arizona will be diverted to pay for the wall.
Republican U.S. Senator Martha McSally of Arizona "fought to ensure" no projects in her state would be affected and was guaranteed of that by former acting Defense Secretary Patrick Shanahan, she said in a statement. She said the Fort Huachuca project was already delayed.
House of Representatives Speaker Nancy Pelosi said in a call with fellow Democrats on Tuesday that the diversion of military funds "will undermine our national security, quality of life and morale of our troops, and that indeed makes America less safe," according to an aide.
The news of the Pentagon using funds from other projects to fund the border wall got Democrats to have a tantrum.
President Trump promised Mexico would pay for his border wall. That was never going to happen. And now he's raiding billions from our military to pay for it.

https://t.co/9sBLAZysdB

— Joe Biden (@JoeBiden) September 4, 2019
This undermines Congress' constitutional duties and is an insult to our service members. Trump's border wall isn't about security—it's nothing more than a sign of his administration's hate.

https://t.co/q6v36g0Ap2

— Elizabeth Warren (@ewarren) September 4, 2019
Pentagon diverts 3.6 billion in military funds 2 build Trump's border wall.CNN.STEALING 3.6 BILLION FROM🇺🇸VETERANS, JUST SCREAMS,"♥️MY TROOPS SO MUCH I'M STEALING THEIR 💰2 BUILD MY WALL".NOW I MUST STEAL LAND FROM CITIZENS,THEN PARDON PPL WHO STOLE IT

https://t.co/Js5RTGCd6U

— Cher (@cher) September 4, 2019
The President is undermining our military readiness and national security. We need real investments in border security technology, not a vanity project.

https://t.co/WbqpJR0NJ9

— Rep. Gil Cisneros (@RepGilCisneros) September 4, 2019
Trump promised Mexico would pay for his wall.

He didn't say military families would pay. Or the cadets at West Point. Or that we'd pay in military readiness.

No, he promised taxpayers would never pay the bill for his xenophobic vanity project.

Promises made. Promises broken.

https://t.co/MHLxVqGCeg

— Adam Schiff (@RepAdamSchiff) September 4, 2019
This snatch & grab heist by Donald Trump is unacceptable. Somehow he's gone from "Mexico will pay for the wall," to forcing the U.S. military to defer construction projects to pay for his wall. This is nothing more than a vanity project.

https://t.co/5fFG4waB90

— Senator Jeff Merkley (@SenJeffMerkley) September 4, 2019