San Francisco Declares NRA Domestic Terrorist Organization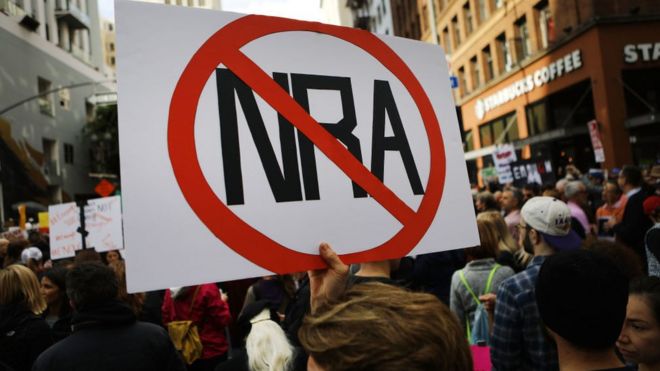 The city of San Francisco, California, home to House Speaker Rep. Nancy Pelosi, has gone so far to the left it cannot see the right anymore.
It is not enough for them that the city allows people to poop in the streets and have no consequences for illegal aliens caught in the city.
It decided to take its derangement a step further and declare the National Rifle Association, and by proxy its members, a domestic terrorist organization,
The New York Times reported
.
Unsettled by recent mass shootings across the nation, the San Francisco Board of Supervisors unanimously approved a resolution this week declaring the National Rifle Association a domestic terrorist organization.
Before the resolution was put to a vote on Tuesday, Ms. Stefani spoke about the "carnage across this country," also citing mass shootings last month in El Paso; Dayton, Ohio; and near Odessa, Tex.
Ms. Stefani said the N.R.A. conspires to limit gun violence research, restrict gun violence data sharing and block every piece of sensible gun violence prevention legislation proposed at local, state and federal levels.
"The N.R.A. exists to spread pro-gun propaganda and put weapons in the hands of those who would harm and terrorize us," she said.
"Nobody has done more to fan the flames of gun violence than the N.R.A.," she said in a statement obtained by The Times.
"Every country on earth has video games, movies and mental health issues, and yet only the U.S. has gun violence at elementary schools, at the movies, at Walmart."
"The difference is guns. No other country has so many assault rifles on their streets," the supervisor said in her statement.
The NRA brushed off the ridiculous measure by one of the nation's most liberal cities calling it a "soundbite."
"This is just another worthless and disgusting 'sound-bite remedy' to the violence epidemic gripping our nation," it said.
"This is a reckless assault on a law-abiding organization, its members, and the freedoms they all stand for.
"We remain undeterred, guided by our values and belief in those who want to find real solutions to gun violence," it said.