BREAKING, Democrat Rep Katie Hill Resigns Amid Nude Photo, Sex Scandal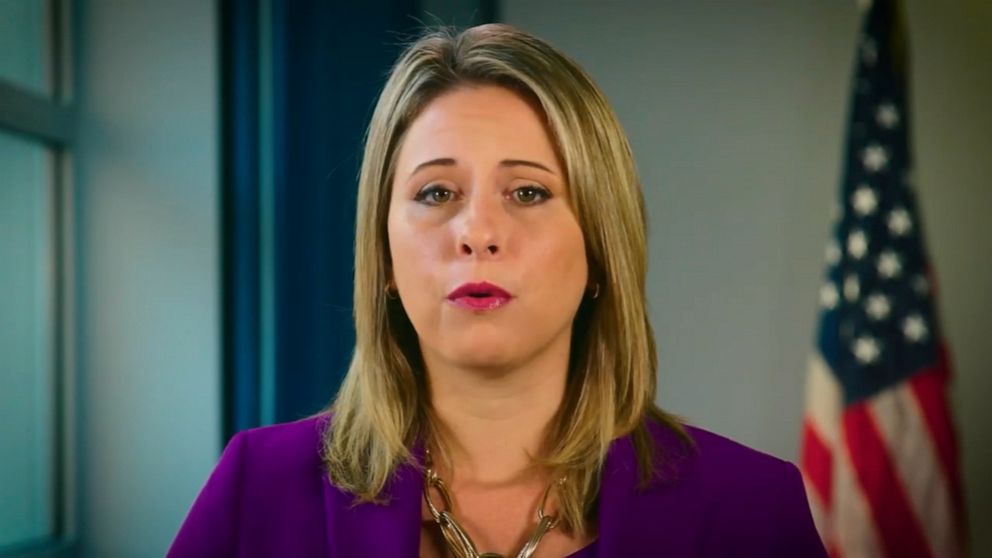 California
Rep. Katie Hill
has resigned amid a sex scandal and the leaking of naked pictures of her to the press.
"This is the hardest thing I have ever had to do, but I believe it is the best thing for my constituents, my community, and our country," she
said
in a statement.
"This is what needs to happen so that the good people who supported me will no longer be subjected to the pain inflicted by my abusive husband and the brutality of hateful political operatives who seem to happily provide a platform to a monster who is driving a smear campaign built around cyber exploitation," she said.
"I know that as long as I am in Congress, we'll live fearful of what might come next and how much it will hurt.
"For the mistakes made along the way and the people who have been hurt, I am sorry, and I am learning I am not a perfect person and never pretended to be," she said.
Dem Rep Hill Investigated By Ethics Panel After Nude Photo, Affair With Female Staffer, Made Public.
With all of the attention focused on the impeachment of
President Donald Trump
, news hosts apparently did not have the time to tell you about the latest Democrat scandal.
California
Rep. Katie Hill
is being investigated by the House Ethics Committee after she admitted to an affair with a staffer last week.
The allegations came to light when her husband,
Kenny Heslep
, who she described as abusive, filed for divorce.
"The committee is aware of public allegations that
Representative Katie Hill
may have engaged in a sexual relationship with an individual on her congressional staff, in violation of" House rules, the committee said.
"The committee … has begun an investigation and will gather
additional information
regarding the allegations."
The first time the allegations got public recognition was when Red State published a story claiming that Hill, who is bisexual, and her husband were in a three way affair with a woman.
Both her husband and her female staffer were expressing concerns about Rep. Hill's excessive drinking, texts revealed.
"I am very worried about your partying this weekend. After Friday night it was a red flag but…then you were out until 3, clearly from the misspelled text [were] very drunk, and it [a]ffected your work by missing your plane (a fact you hid from Kenny just making it even more clear something is going on. I am worried about you babe," the staffer said in a text.
"I know that even a consensual relationship with a subordinate is inappropriate, but I still allowed it to happen despite my better judgment," she said. "For that I apologize."
But she said that her husband is pushing "gossip, innuendo and lies," in an effort to destroy her life and her career.
"I am going through a divorce from an abusive husband who seems determined to try to humiliate me," she said.
"I am saddened that the deeply personal matter of my divorce has been brought into public view, even the false allegations of a relationship with my congressional staffer, which I have publicly denied, and I am fully and proactively cooperating with the Ethics Committee," Hill said.
Hill denied the relationship with staffer Graham Kelly, but admitted the relationship with her campaign staffer.
She was also irate that a naked photo of her brushing the hair of the woman she is allegedly having the affair with made its way onto the Internet.
"I am disgusted that my opponents would seek to exploit such a private matter for political gain," she said of the photo.
"This coordinated effort to try to destroy me and the people close to me is despicable and will not succeed," she said.