Iraq: Muslim men raped a 10-year-old Yazidi girl for being non-Muslim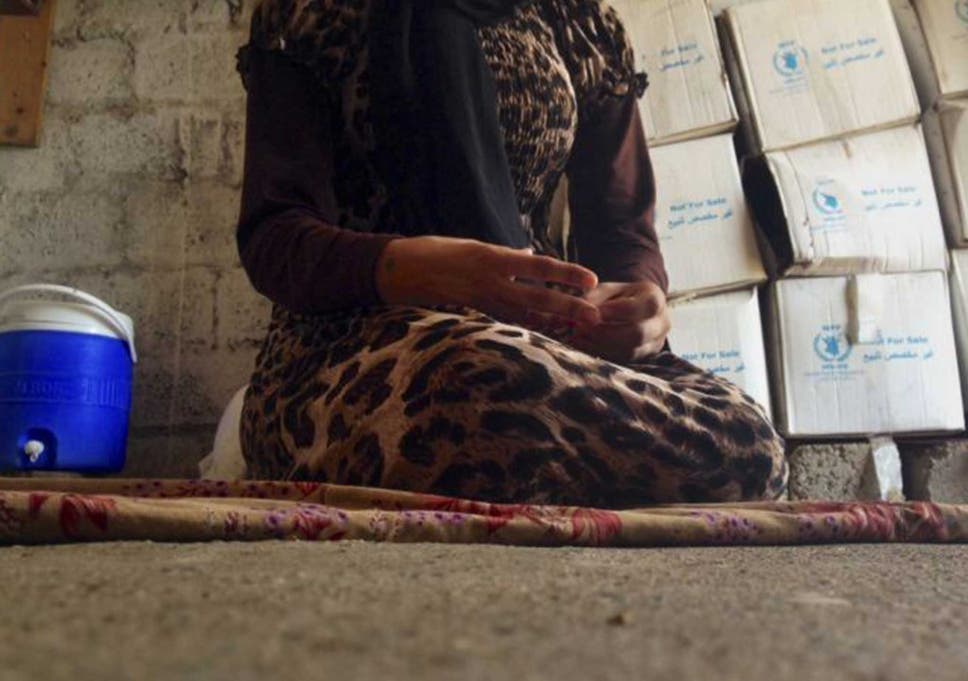 A YAZIDI woman claims her ten-year-old niece is pregnant after being forced to become an ISIS sex slave.
Marwa Khedr was only 10 when she was captured by IS in the Sinar region of Iraq.
She is trapped as a sex slave in ISIS capital as her aunt reveals children are beaten with cables and raped by 100 men. Marwa is still missing along with about half of the 6.5k Yazidis kidnapped by IS.
Media outlets have painted a sympathetic picture of these captured terror brides now yearning for their homelands.
Let's not forget how terrorists of ISIS persecuted non-Muslims minorities in Iraq and Syria.
ISIS is an Islamic terrorist organization responsible for genocide against Christians, Kurds and Yezidis in Syria.
The non-Muslim minorities were brutally persecuted by ISIS terrorists, Christian men were executed while the women were raped and kept as sex slaves.
Watch Video: