Watch: Biden's Senior Advisor In 2016, 'We Don't Need White People Leading Democratic Party'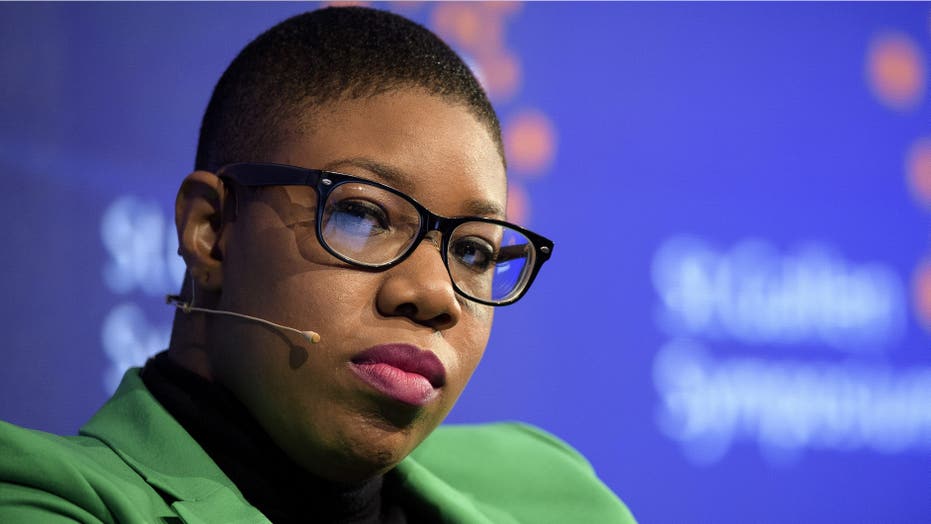 When she was still a CNN contributor and before she became a campaign advisor for former Vice President Joe Biden, Symone Sanders had some disturbing ideas.
She said in 2016 that the Democrat Party had to move past white people being at the helm and guiding the path that they are one.
At the time she was known most notably as a former spokesperson for Sen. Bernie Sanders and was on the panel as an expert.
"Howard Dean, you know, Howard Dean was there for that 50-State Strategy, but here is the issue," she said in 2016.
"Howard Dean is also on record maligning young people and Millennials, telling those Bernie folks they just need to get in line and maligning Bernie Sanders, and that is not what we need.
"In my opinion we don't need white people leading the Democratic Party right now. The Democratic Party is diverse and it should be reflected as so.
"And our leadership [indecipherable] out the staff at the highest levels, from the vice chairs to the secretaries all way down to the people working in the offices at the DNC.
"I think we need to have a robust discussion about this and I think we need to hear more from all of the candidates.
"Jaime Harrison of the South Carolina, he's great too. He has done real party building, but everybody doesn't necessarily know Jaime and they want to know what it is that he stands for.
"So, I want to hear more from everybody. I'm here for the Millennials and the brown folks," Sanders said on CNN.
But now she is helping a campaign for the very white Biden, amid some serious scandals including one from the parents of a fallen soldier.
Biden's 'Creepy' Comment To Soldier's Widow Angered Dad, Lucky He Had 'Secret Service.'
A Gold Star family said they were outraged at a "creepy" comment former
Vice President Joe Biden
made to their daughter-in-law and new widow.
The man, known by many as the human gaffe machine, made the comments when he visited the family as the soldier's remains were being transferred.
"It was a horrible conversation, it was a horrible experience," Mike Iubelt, the dad of Pfc. Tyler Iubelt, said in an interview with the Washington Examiner.
"I left there feeling worse than I did before he walked through the doors," the dad of the 20-year-old fallen soldier said.
Iubelt was killed in a suicide bombing at Bagram Airfield, carried out by an Afghan national who worked for a U.S. defense contractor. Four people were killed in the attack and 17 were wounded.
Biden, in his first public appearance at a dignified transfer in the final months of President Barack Obama's administration, encountered Iubelt's family at Dover Air Force Base, Delaware. There, the family said, he complimented Iubelt's widow in a way that rankled both parents.
Additionally, the family said, Biden upset them by expressing pessimism about the War in Afghanistan while they awaited the remains of their son, who died three days earlier.
"Well, unfortunately, they're a 14th-century country, they don't want us there, they're never going to change," Biden said to the family, the soldier's mom, Charlotte Loquasto, said.
"That statement was so impactful that, again, silence in the group, you just don't know how to respond," Loquasto said.
"He's second in line [to the presidency], he could potentially be our leader any day, and he doesn't even know why we're there," she said.
"If they can't provide a why, if we already know that they're going to self destruct, then there has to be a financial tie to our purpose that they're not willing to share with the public," she said.
"Why would they send our kids, our military, over to a situation to where there's no out, there's no end?" Iubelt said in the interview. "There's nothing good that's going to come out of it, according to Joe Biden."
But it was the comment that he made to the widow of the fallen soldier that really made the family furious with him.
"He told my daughter-in-law … that she was too pretty for this to happen to her," Iubelt said of the former vice president.
"It's probably a good thing that he was surrounded by Secret Service, probably for both of us, because I'd probably be locked up in jail right now," he said.
"It wasn't the right time, but heck, I make mistakes all the time," Loquasto said. "It was not comforting, it was creepy."