Liberals Triggered After Nationals Catcher Suzuki Dons MAGA Hat At White House Event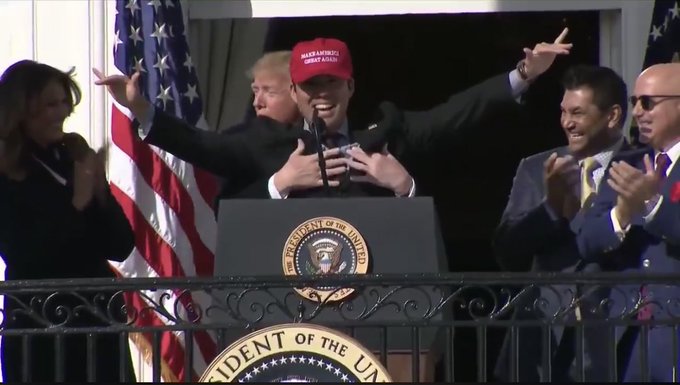 Days after one Washington Nationals player declined his invitation to the White House, another triggered liberal rage.
Star catcher Kurt Suzuki, a native of Hawaii, was called to the stage on Monday to address the crowd, but before speaking he donned a MAGA hate.
The red Make America Great Again hat is associated with the 2016 presidential campaign of President Donald Trump.
And being a player for The Washington Nationals, a city whose fans booed the president when he came to World Series Game 5, it was a brave decision.
"I love you all, the catcher said to cheers from the crowd. "I love you all. Thank you," he said as he shook the hand of President Trump.
decision was loved on Twitter by conservatives and fans of President Trump, but the president's detractors were livid.