Nationals Catcher Kurt Suzuki Surprises Trump, Wears MAGA Hat to White House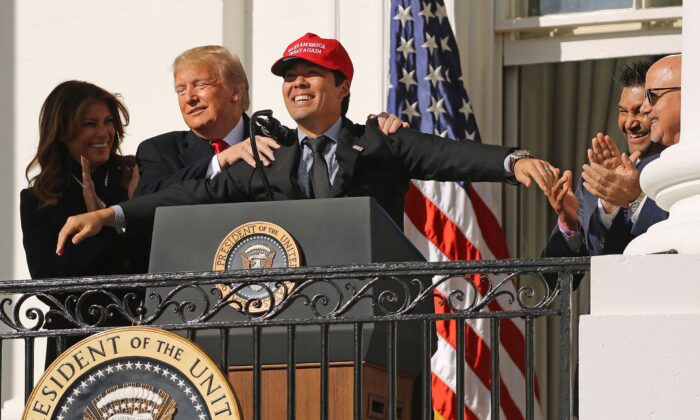 World Series winners the Washington Nationals made a trip to the White House to see the President to celebrate their victory and catcher Kurt Suzuki wore a Make America Great Again hat.
Trump called Suzuki onto the stage where the catcher donned his MAGA hat much to the delight of the President.
USA Today
reports
that "Suzuki played 85 games for the Nationals in the regular season, posting an .809 OPS with 17 homers and 63 RBI. He started 10 games in the postseason, going 3-for-30 with a home run."
That took a lot of guts in Washington D.C. Expect the attacks on Suzuki to begin shortly.