Democrats' Trump impeachment could cost them the 2020 election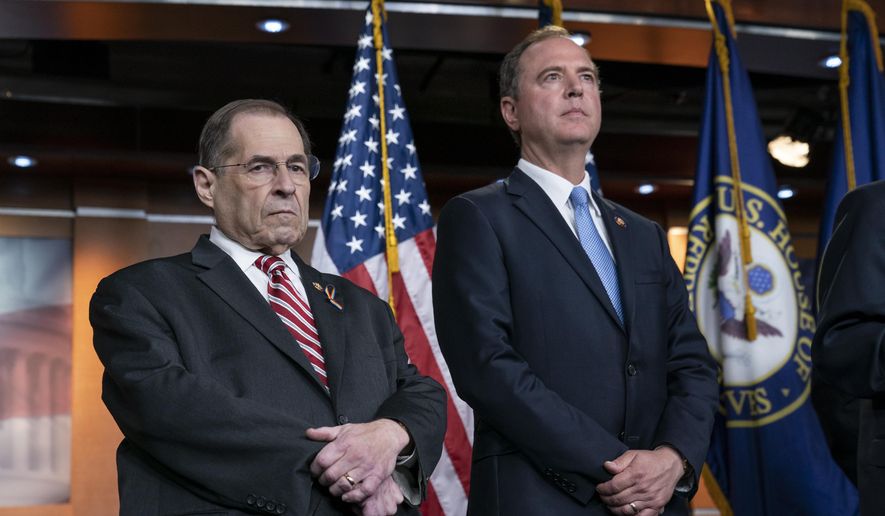 Liberals are overreaching with impeachment, just like they did in my recall. It could cost them the 2020 election.
On Nov. 2, 2010, I won the first of three elections for governor in Wisconsin. That same day, someone registered the domain name RecallScottWalker.com. They were out to get me from day one. This is one of many striking similarities between the current impeachment process in Washington and the recall election in Wisconsin.
Since
Donald J. Trump
was elected president on Nov. 6, 2016, liberals have been preparing to impeach him. I remember running into protesters in Washington, D.C., the day after the inauguration. They had a massive march less than 24 hours after he took office.
In Wisconsin, I took office on Jan. 3, 2011. More than 100,000 protesters eventually occupied our state Capitol.
U.S. Rep. Al Green, Texas Democrat, is now pushing for impeachment for this fourth time. He started in 2017. Earlier this year, he said, "I'm concerned that if we don't impeach this president, he will get reelected." Hours after being sworn into Congress, U.S. Rep. Rashida Tlaib said, "We're gonna impeach the motherf–—."
The night when President
Trump
gave his first address to a joint session of Congress, I was on television with host Neil Cavuto. He mentioned that several members of Congress were going to boycott the speech and asked if I had ever heard of such a thing. I said, "yes!" He laughed. I knew exactly what he was talking about.
Shortly after the protests started, 14 Senate Democrats left the state to block a vote on our reforms. They fled to the neighboring state of Illinois (where they must have felt welcome as left-wing politicians who were afraid to make decisions to balance the budget and improve the economy). When I gave my budget address to the members of the state Legislature, all the Senate Democrats were gone.