Ex-Trump aide Carter Page files suit against DNC over dossier: 'This is only the first salvo'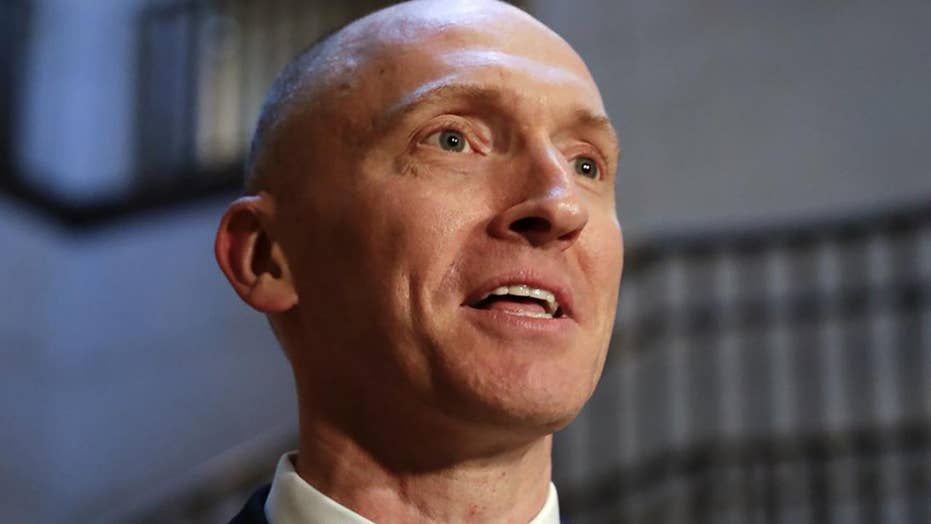 ed that the FBI's FISA applications to monitor Page heavily relied on the dossier and news reports rooted in Steele's unverified research.
Just last week, the FISC released a newly declassified summary of a Justice Department assessment revealing at least two of the FBI's surveillance applications to monitor Page lacked probable cause.
"In connection with an effort to counter the Trump campaign, Defendants undertook to develop opposition research regarding Trump and his campaign, including persons associated with that campaign," the new lawsuit states. "As part of this effort, Defendants developed a dossier replete with falsehoods about numerous individuals associated with the Trump campaign—especially Dr. Page. Defendants then sought to tarnish the Trump campaign and its affiliates (including Dr. Page) by publicizing this false information."
The suit goes on to allege the parties named "misrepresented Dr. Page's connections to and interactions with certain foreign nationals in order to create the false impression that Dr. Page —a law-abiding American citizen who served his country honorably in the United States Navy and in the private sector—was in fact an agent of a foreign power, Russia."
The suit states: "Defendants leveraged these fabrications within the Federal Bureau of Investigation ('FBI') and the United States Department of Justice ('DOJ'), leading these agencies to present false applications to the Foreign Intelligence Surveillance Court ('FISC')."
The suit alleges Page was then "wrongfully and covertly surveilled" and "has seen his reputation ruined and his personal safety threatened."
Page was a central figure in former Special Counsel Robert Mueller's investigation into whether members of the Trump campaign colluded with the Russian government during the 2016 presidential election. Mueller did not find any wrongdoing by Page and was unable to substantiate the dossier's claims about him.
Pierce's firm also represents 2020 presidential hopeful Rep. Tulsi Gabbard, D-Hawaii, who sued Hillary Clinton last week for defamation.