Mayor Bill de Blasio Claims New York City Is 'Safest Big City in America'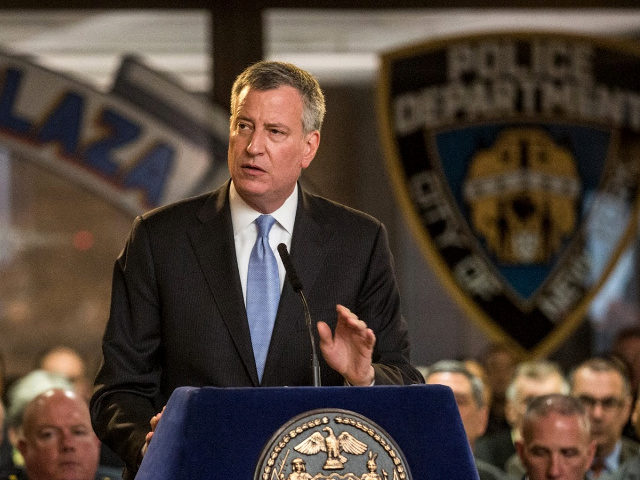 New York City is the safest big city in America, Mayor Bill de Blasio said Monday during an interview with MSNBC's Geoff Bennett.
His comments were in response to former New York City Mayor Rudy Giuliani's scathing criticism on Twitter Sunday:
Thirty-eight-year-old Grafton Thomas was arrested by New York Police Department (NYPD) officers and was "found with blood all over his clothing and a strong smell of bleach in the car, like he was trying to destroy evidence," said Rockland County Assistant District Attorney Michael Dugandzic.
"It's not a time for a partisan discussion, but it is a time to say some of the most hateful speech is emanating from Washington, D.C. What we need our president to do is be a unifier, a calming positive voice, reminding us of what we have in common as Americans," the mayor said.
"That's what presidents have done for generations. We've missed that. And the hateful speech even if it's not inciting specific violence, let's face it, we have seen these violent forces emboldened. We saw it in Charlottesville. We've seen it all over the country," he concluded.