Joe Biden Slips Up On Live TV Rally – Tells Teenage Girl And Anyone Under 15 He Has "Something Special" For Them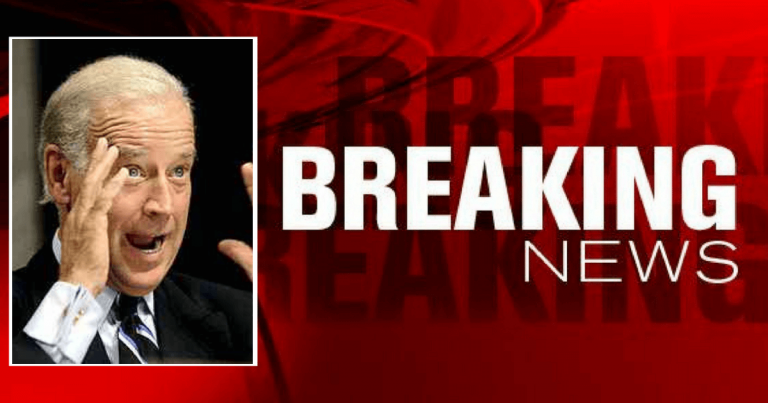 Well, it's good to know Creepy Joe still lives up to his name!
Answer me this: why do Democrats keep forgiving Biden for all his mistakes, gaffes, and policies?
Of all the talent in the country, why are they looking to this man to be the next president?
He wasn't a very impressive vice president. Heck, he even bragged about pressuring a foreign country to help out his son.
Then there are the numerous gaffes that make us worried about this mental state. And other comments that have us worried about his views on minorities.
Then there is the creepy stuff. Even Democrats have to be weirded out by what happened recently.
Seems like Creepy Joe just crossed their line.
From Twitter:
WATCH: Joe Biden tell teenage girl to come over and talk after the rally, says he has something special for "anyone under 15"
Uh… wow. Joe Biden called out a teenage girl during a "rally" (looked more like a wake) and told her he had something special for her.
He even said "anyone under 15" should come up to him for something special.
You can even hear the audience groan at that. Looks like even Democrats are cringing at the bizarre things Joe keeps saying.
I wonder what he wanted to give this girl, a stranger's daughter?
Was it just a campaign button? Was it a bumper sticker? Or was it something much, much different?
We know Creepy Joe likes to sniff little girls' hair. That's not okay. This latest thing is just as not okay.
Joe just can't help himself. On a regular basis, he comes off as creepy and weird.
Even the girl was uncomfortable.
Now, have we ever seen Donald Trump do this? Nope!
The husband, father, and grandfather seems to have zero creepiness about him. He is respectful, kind, and funny.
Plenty of young people attend his rallies.
I'm guessing, for the girl in the video, this is the last one she'll attend!
SHARE if you think Donald Trump is going to beat Creepy Joe Biden!