'Moderates' Pete Buttigieg, Amy Klobuchar Skip Pro-Israel AIPAC Conference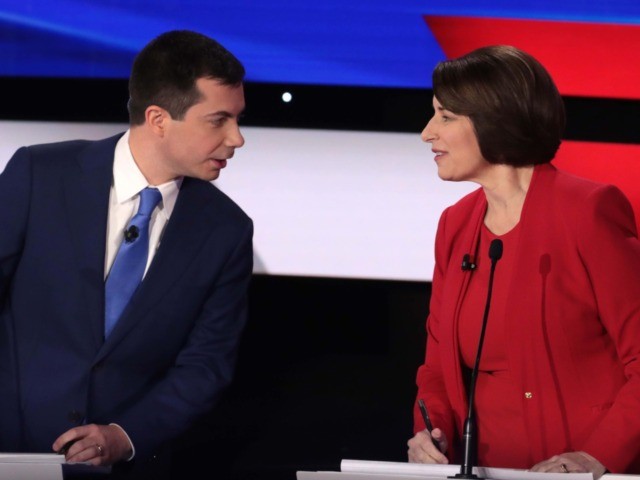 Former South Bend, Indiana, Mayor Pete Buttigieg and Sen. Amy Klobuchar (D-MN) said Wednesday that they will not attend the American Israel Public Affairs Committee (AIPAC) conference next week, joining Sens. Bernie Sanders (I-VT) and Elizabeth Warren (D-MA) in skipping what was, until now, a rite of passage for presidential candidates from both parties.
Bloomberg has opposed the leftward drift of his party on Israel, notably flying to Tel Aviv on Israel's El Al airline during the 2014 war against Hamas in protest against President Barack Obama's decision to stop U.S. carriers from flying there. The Obama administration decision was widely viewed as excessive and an effort to pressure Israel.