Republicans take action against Nancy Pelosi for tearing up speech at State of the Union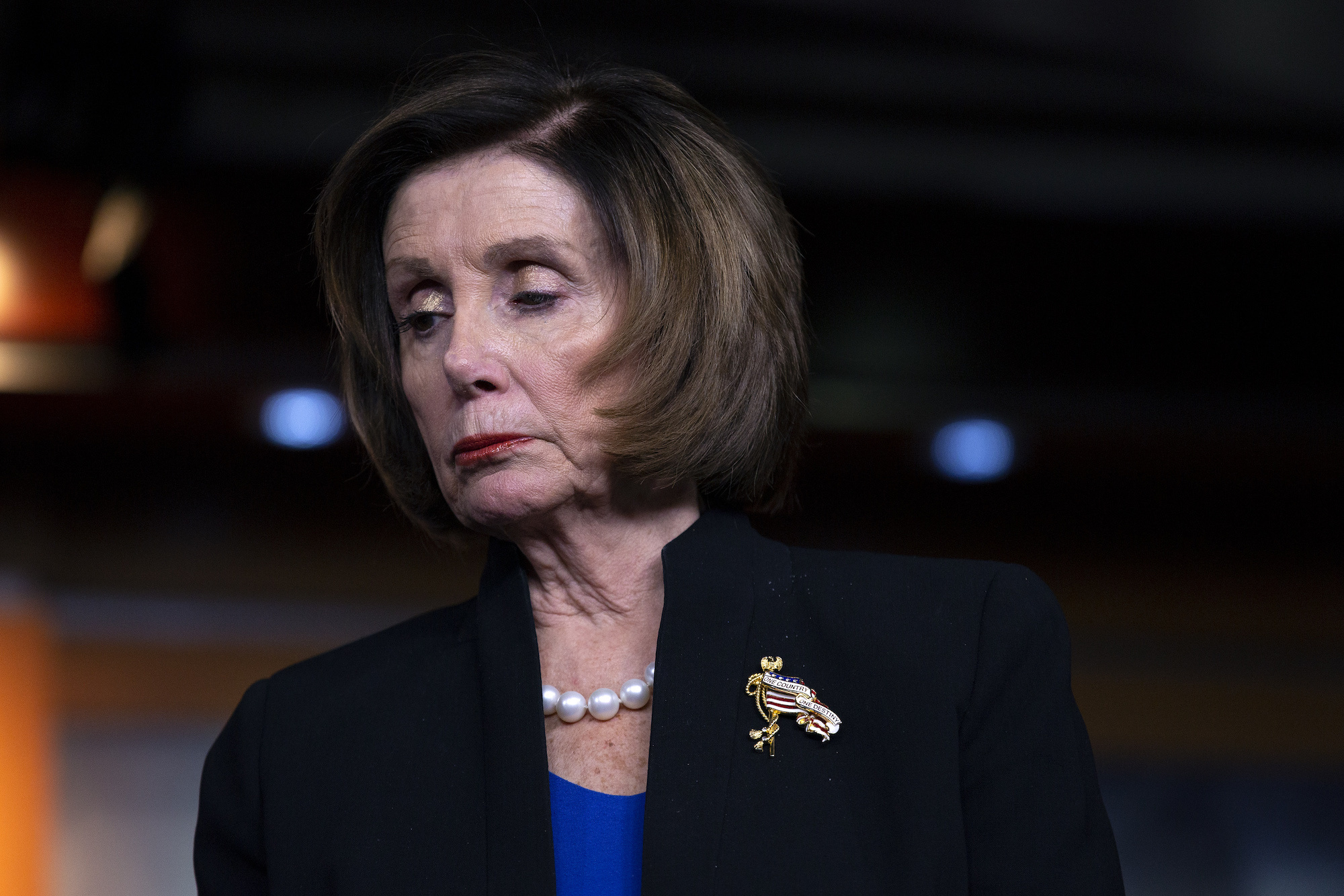 Republicans took several steps against House Speaker Nancy Pelosi (D-Calif.) for
tearing up
her official copy of the State of the Union address as a rebuke to President Donald Trump.
Rep. Matt Gaetz (R-Fla.) tweeted that he had filed an ethics complaint against the Democratic leader.
"Her conduct was beneath the dignity of the House, and a potential violation of law (18 USC 2071)," he tweeted. "Nobody is above the law. She must be held accountable."
And he wasn't the only one.
Rep. Kay Granger (R-Texas) also
introduced
a resolution criticizing Pelosi for her act.
"Speaker Pelosi's actions last night were appalling and shameful," read a statement from Granger. "Regardless of her personal feelings, she had a responsibility to conduct herself with civility as the presiding officer representing the House of Representatives. She is not the Speaker of the Democrats, but of the People's House."
Rep. Paul Gosar (R-Ariz.) tweeted that he introduced a resolution to censure Pelosi.
"In response to her classless outburst, I've decided to introduce a resolution to censure & condemn Speaker Pelosi," Gosar tweeted.
Democratic allies of Pelosi noted that the president appeared to snub her first by refusing to shake her hand when she offered it before he began speaking.
The resolutions are unlikely to pass in the Democrat-controlled U.S. House of Representatives.
Here's the latest on Pelosi's tearing: