Stoking the Flames of Racism: Michelle Obama's Divisive Language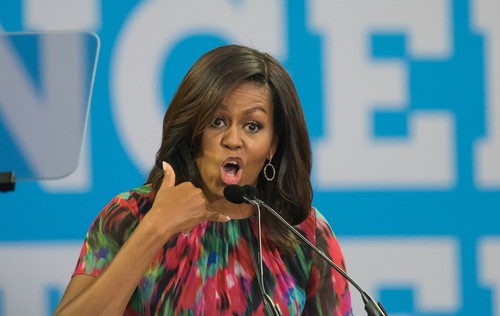 Barack Obama spent 8 years dividing America, but even he never went as far as the former first lady, Michelle Obama, recently did at the Obama Foundation Summit held at the Illinois Institute of Technology in Chicago.
Dangerous remarks were made by Obama in a sit-down interview with journalist Isabel Wilkerson.
"We were doing everything we were supposed to do – and better. But when we moved in, white families moved out. … I want to remind white folks that y'all were running from us. And you're still running," the former first lady said, recalling the times when she moved to a new home on Chicago's South Side with her family, calling this the first time she became conscious of "white flight."
She further talked about her academic career and discrimination, saying that many times people have doubted her and mistreated her, believing she couldn't make the cut.
"I can't make people not afraid of black people. I don't know what's going on. I can't explain what's happening in your head," she said, expressing confusion and not understanding the supposed "fear" that people have of colored folk.
"But maybe if I show up every day as a human, a good human, doing wonderful things, loving my family, loving our kids, taking care of things that I care about – maybe, just maybe that work will pick away at the scabs of our discrimination. Maybe that will slowly unravel it," she said.
Surveys in New Hampshire showed that the former first lady would definitely become a Democratic front-runner if she decided to join the 2020 elections, she was also asked about whether or not she was thinking of the possibility of joining the race by Amtrak's magazine The National in August, however her response was clear, saying there is "zero chance" of that happening:
"There are so many ways to improve this country and build a better world, and I keep doing plenty of them, from working with young people to helping families lead healthier lives. But sitting behind the desk in the Oval Office will never be one of them. It's just not for me."